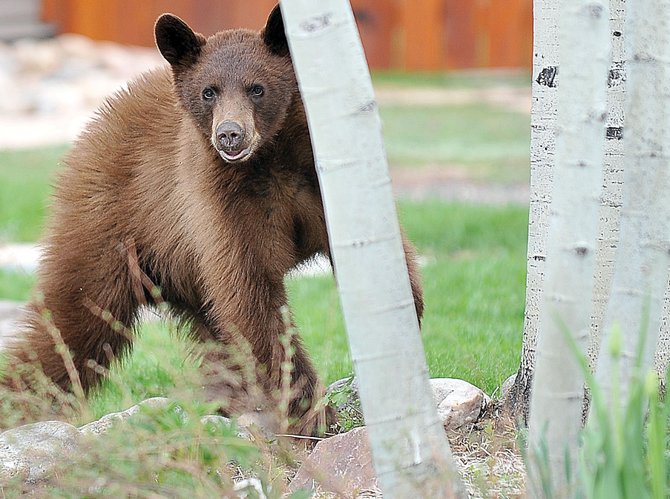 A black bear, most likely a yearling, runs through the Pamela Lane neighborhood in Steamboat Springs last year. Another yearling this year is suspected of opening car doors and causing trouble near Burgess Creek.
Stories this photo appears in:

District Wildlife Manager Danielle Domson said Wednesday the bear is believed to be a yearling that also could be responsible for killing some ducks in a pond near Mauna Kea Lane on Saturday morning and digging through a garbage can in an open garage on Blue Sage Circle.