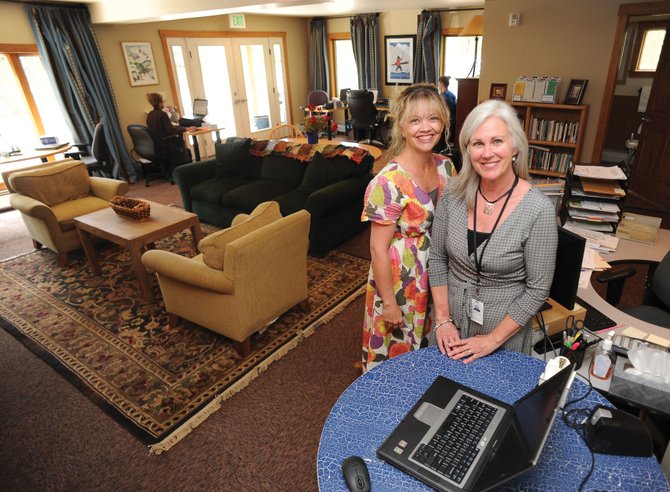 Katy Thiel and Vicki Barron, co-directors of the hospice program in Steamboat Springs, stand inside the offices of the hospice staff at Rollingstone Respite House. The Northwest Colorado Visiting Nurse Association will mark 20 years of providing hospice services in the Yampa Valley with its annual Hospice Celebration of Life event Monday, June 10. The organization has enjoyed steady growth since its inception and recently moved its offices to the Rollingstone Respite House, with plans to make the house more accessible for patients and their families.
Stories this photo appears in:

The impromptu student grief counselors were among the nine Katy Thiel had been meeting with every Friday throughout the year to help them come to terms with the loss of one of their own parents.