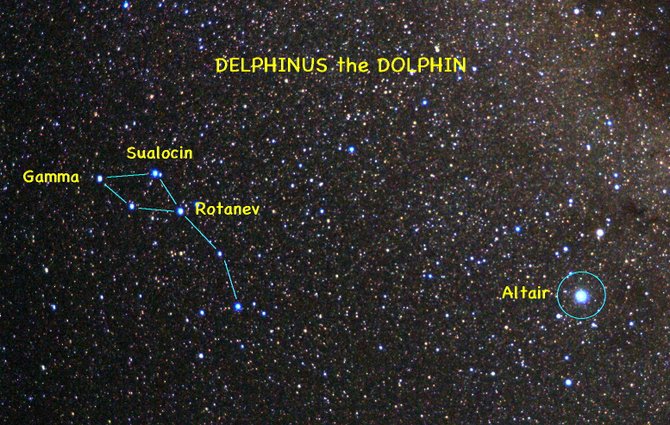 Look for the constellation of Delphinus the Dolphin about halfway up in the eastern sky at 10 p.m. this week. It's not far from the bright star Altair.
Stories this photo appears in:

Even though Delphinus the Dolphin contains no star brighter than third magnitude, one's eye is immediately drawn to its small, distinctive shape.