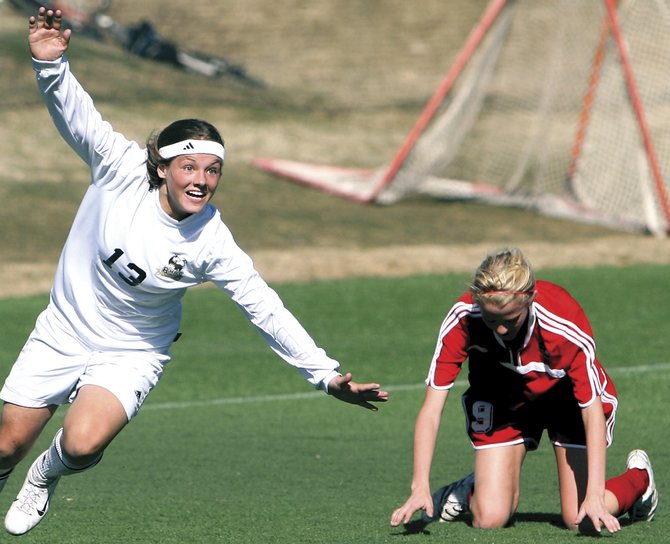 Lizzie Seibert celebrates after scoring the only goal of the game in a 1-0 win against Steamboat Springs on April 15, 2008. Battle Mountain girls soccer went 15-0 that year, the only undefeated season for the Lady Huskies, and, naturally, the Sailors were Battle Mountain's biggest obstacle to that mark.
Stories this photo appears in:

Sept. 18, 2007, was Steamboat Day. The Steamboat Springs soccer team was playing at Battle Mountain, and that always is one of the most significant days on my beat covering sports for the Vail Daily newspaper. Battle Mountain-Eagle Valley is the rivalry here in Eagle County — except in soccer, where it's all about Steamboat Springs.