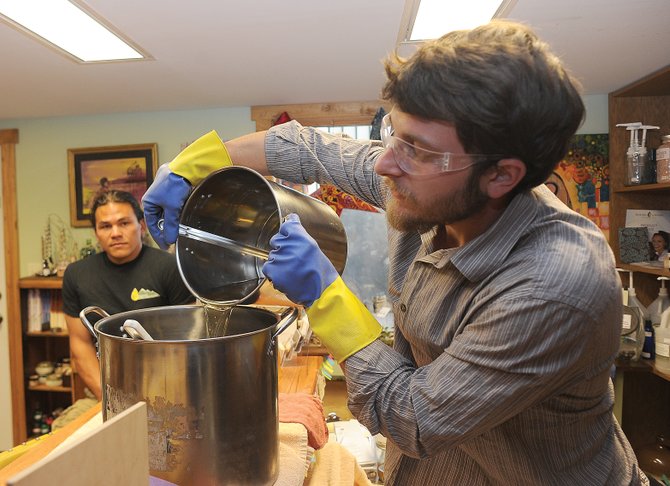 Dan Fernandez pours ingredients for Summit Soap into a metal pot Tuesday during a demonstration at Kneading Hands on Oak Street in Steamboat Springs. Fernandez and Dara Lor, background, own Summit Greasecycling, which collects and purifies the cooking oil that is used in Summit Soap.
Stories this photo appears in:

Dara Lor and Dan Fernandez have built a business around upcycling used cooking oil, but while many other companies are angling for the same restaurant clients, they're setting themselves apart with a Colorado-centric approach and a business-sense appeal.