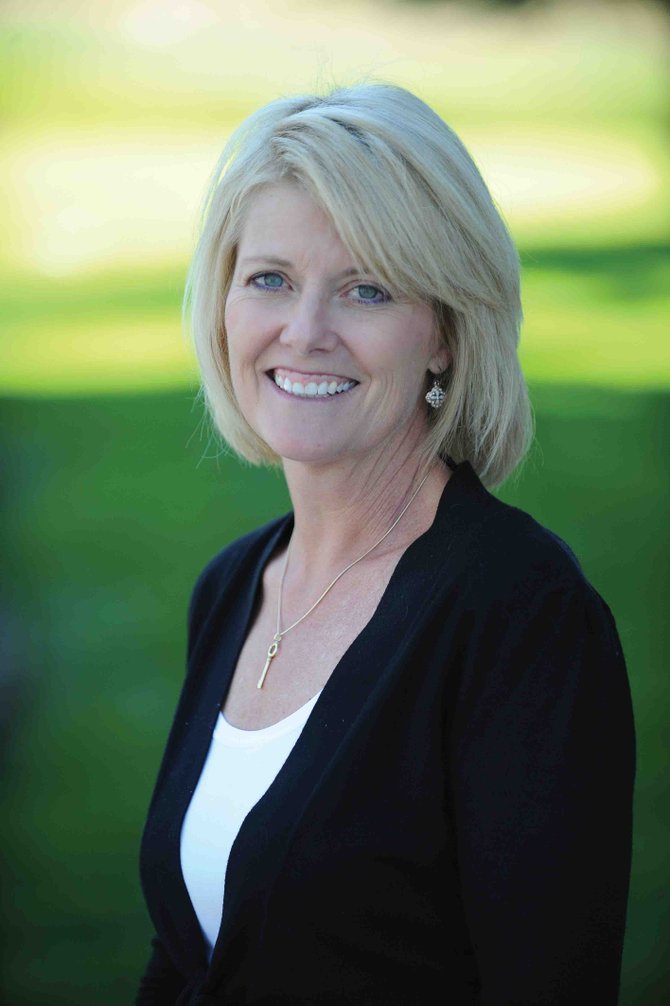 Lisa Schlichtman
Stories this photo appears in:
Skiing on Christmas is our family tradition, and inside the pages of our inaugural Holiday Guide, you'll read about how other local families celebrate the holidays.

Keri Rusthoi always thought horses, mountains and opera went together, so in 2001, she set out to create that unlikely combination by hosting a summer opera production of "The Magic Flute" in Steamboat Springs. The events of Sept. 11, 2001, postponed the performance, but it eventually took place the following summer, marking the beginning of the Emerald City Opera, now in its 12th year.

For a book lover like me, getting a ticket to attend this year's Literary Sojourn was like landing a backstage pass to a Rolling Stones concert.

In my quest to learn as much as I can about the place I now call home, I took a step back in time and toured the Tread of Pioneers Museum in downtown Steamboat Springs. My guide was Candice Bannister, the museum's executive director, and I couldn't have asked for anyone better to provide me with an introduction to Steamboat's rich history and to give me an overview of the expansive resources available at the local museum.

I'm not one to turn down a free lunch, so when David Freseman invited me to attend a "LIFT-UP 101 Luncheon," I gladly accepted, and by doing so, I was introduced to a worthy, well-managed organization that makes a difference in the lives of needy and hurting families throughout Routt County.

Each week, I will use this column to share my latest adventures and discoveries about Steamboat Springs and the other extraordinary Routt County communities. I invite readers to join me on my quest by suggesting places you'd like me to visit, people you want me to meet or activities you'd like me to try.
Lisa Schlichtman began her tenure as editor Monday. She comes to the Pilot & Today after more than 20 years as a newspaper reporter, editor, owner and publisher in the communities of Cassville and Monett in southwest Missouri.