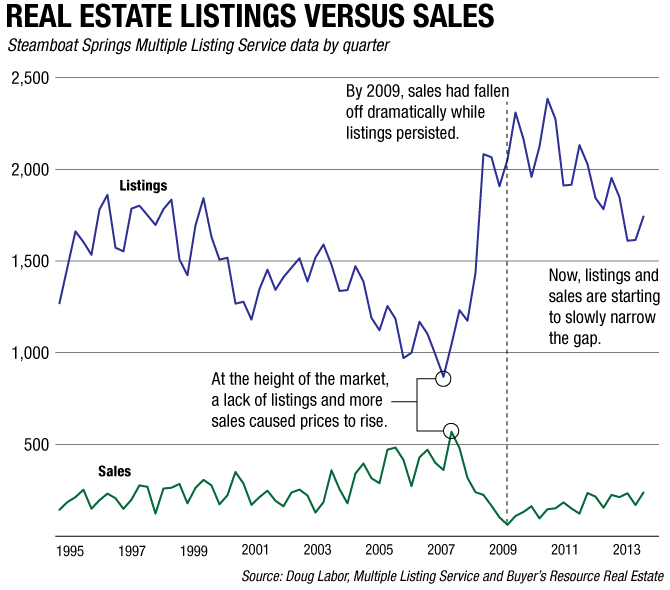 The gap between the number of listings and sales in the Steamboat Springs real estate market has been slowly closing since 2009.
Stories this photo appears in:

In August 2009, the Steamboat Pilot & Today ran its House of Cards series, looking at the housing market in the wake of the real estate downturn. Since then, the market has slowly improved.