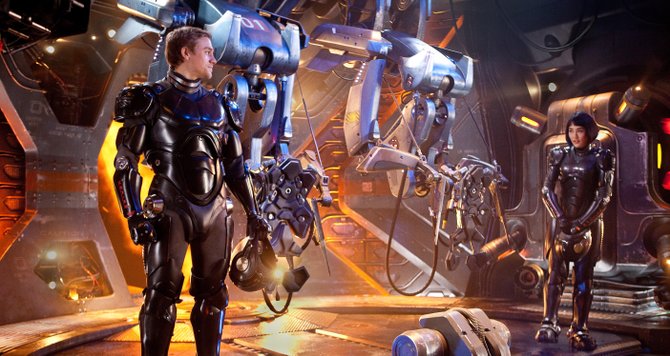 Jaeger pilots Raleigh Becket (Charlie Hunnam) and Mako Mori (Rinko Kikuchi) prepare for battle in "Pacific Rim." The movie is about a near future where giant robots are used to fight an onslaught of monsters rising from the Pacific Ocean.
Stories this photo appears in:

Most people have childhood issues of some sort that affect them well into their adult lives. Few have a traumatic past that involves being pursued through the streets of an Asian metropolis by a ginormous crab, but that's what makes the heroes of "Pacific Rim" unique.