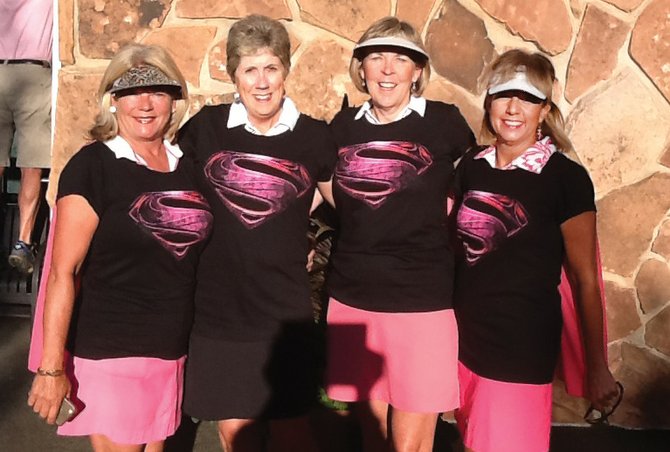 These women from Douglas County were pretty in pink for Tuesday's Rally for the Cure golf tournament. The golfers — Jane Videtich, from left, Barb Dearing, Ginna Riggall and Kathleen Albert — made the Rally for a Cure golf tournament part of their week.
Stories this photo appears in:

On Tuesday, golfers from across Steamboat Springs, and a few from Denver, were focused on a single cause. They came out to support the Rally for the Cure golf tournament and to help raise money to support those in our community dealing with breast cancer.