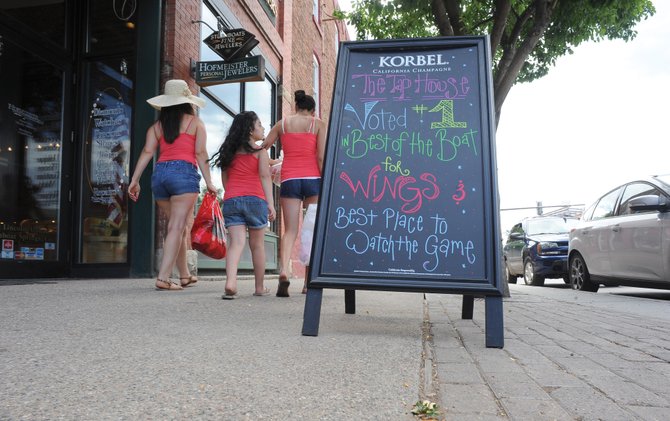 Sandwich board signs like this one have been popping up across town, but the city hasn't received any applications for the permits needed to use the signs. Without the permits, businesses could be fined.
Stories this photo appears in:

The city's planning department hopes it starts to see the business owners who put out the signs apply for the sign permits they need to avoid a costly citation.