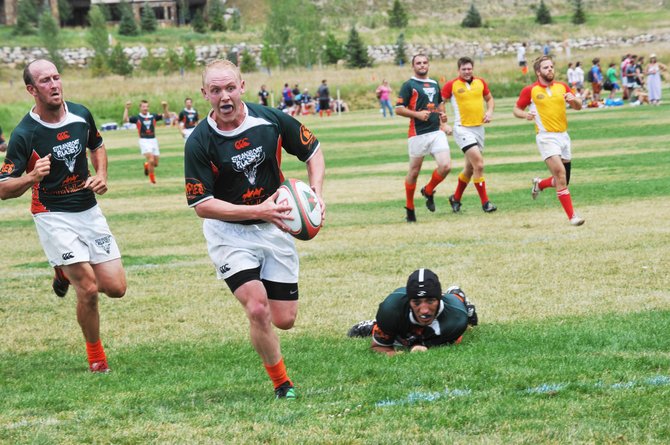 Tucker Brock scores a try during the 38th annual Cow Pie Classic rugby tournament in 2012. Steamboat won the tournament for the fifth time in six years, beating Wyoming, 13-8. This year's tournament is Saturday.
Stories this photo appears in:
The Cow Pie Classic returns Saturday for the 39th annual rugby tournament. The men's bracket of the 39th annual Cow Pie Classic boasts eight squads, including Steamboat. There also are Old Boys and women's divisions.