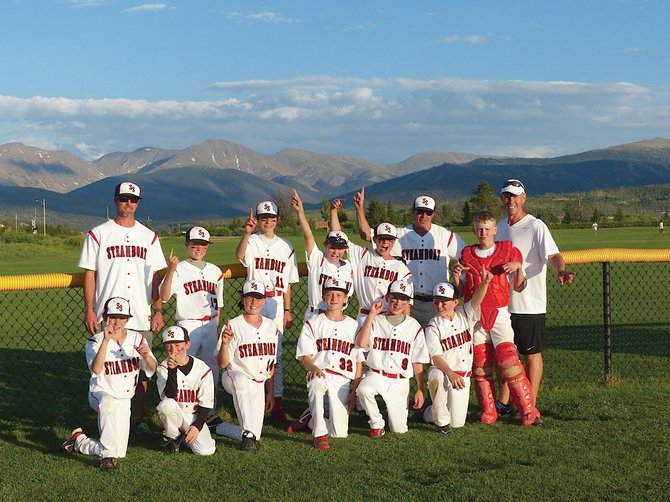 The Steamboat Springs U12 baseball team won the district title Monday evening in Winter Park. The team included, back row, from left, coach David Gedeon, Cole Gedeon, Grant Redmond, Tanner Ripley, Cameron Colombo, coach Joey Colombo, Mac Riniker and coach Scott Rotermund; and front row, from left, Jimmy Thielen, Sam Fitzhugh, Maxim Fullerton, Kevin Kaster, Jack Martin and Jack Rotermund.
Stories this photo appears in:

Two local Little League teams captured district titles in Winter Park last week and are ready to step to the plate for the state tournament, which will begin later this month in Aurora.