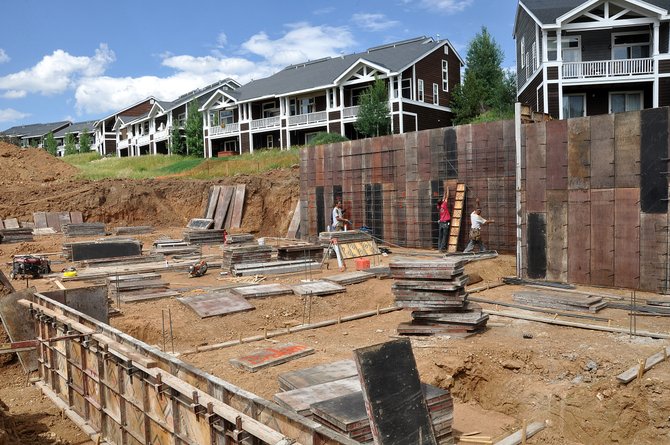 Carpenters work on the foundation of the Emerald Heights townhomes on Monday. The housing project is likely to become one of the first that will not have to abide by the seven-year-old community housing rules that have been criticized by developers and city council members.
Stories this photo appears in:

In the long term, it will be up to the city, the council and the community to decide during the next year how affordable units should be supported here in the future.