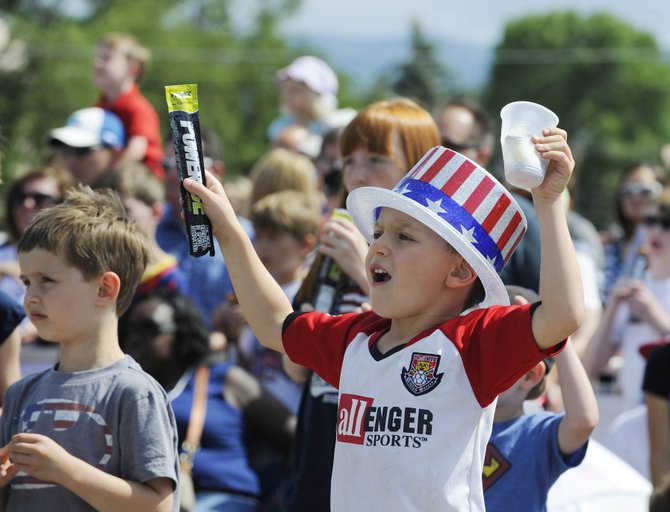 Ben Sherr, of Highlands Ranch, holds a PowerICE passed out during the July Fourth parade in downtown Steamboat Springs.
Stories this photo appears in:
Steamboat Springs-based company PowerIce has been approved for more than $500,000 in state tax credits to add up to 100 jobs during the next five years.
Grant Fenton thinks the possibilities are endless for PowerICE, the frozen electrolyte company he brought to Steamboat Springs in 2012.