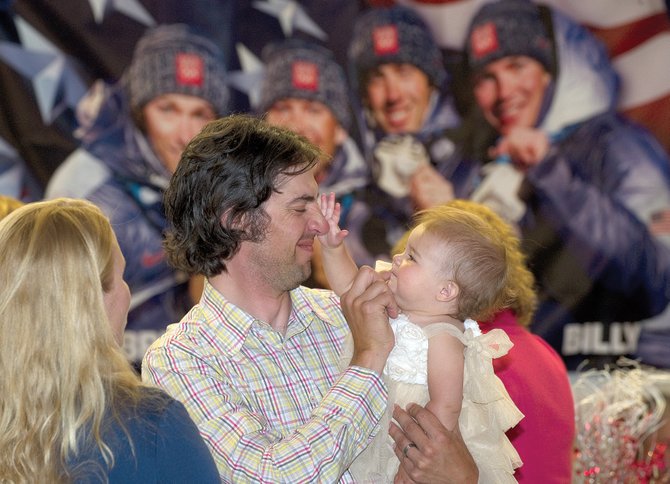 World champion and three-time Olympic silver medalist Johnny Spillane plays with his daughter Genevieve while visiting with guests at his retirement party Wednesday evening at Olympian Hall. Former teammates, former coaches, friends and family members were invited to the celebration honoring the Steamboat Springs native's long and successful career as a member of the U.S. Nordic Combined Ski Team. Spillane announced his retirement earlier this year.
Stories this photo appears in:

A room full of supporters showed up at Olympian Hall last week to cheer one more time for one of our town's most recognized Olympic athletes.