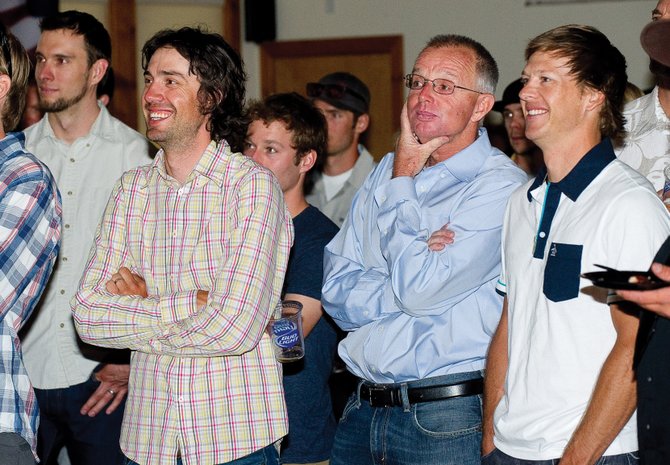 World champion and three-time Olympic silver medalist Johnny Spillane, from left, laughs Wednesday evening alongside former coach Tom Steitz and former teammate Todd Lodwick while watching a slideshow highlighting his career. Spillane retired from the U.S. Nordic Combined Ski Team earlier this year and was recognized by coaches, teammates, family and friends during a party Wednesday evening at Olympian Hall.
Stories this photo appears in:

A room full of supporters showed up at Olympian Hall last week to cheer one more time for one of our town's most recognized Olympic athletes.