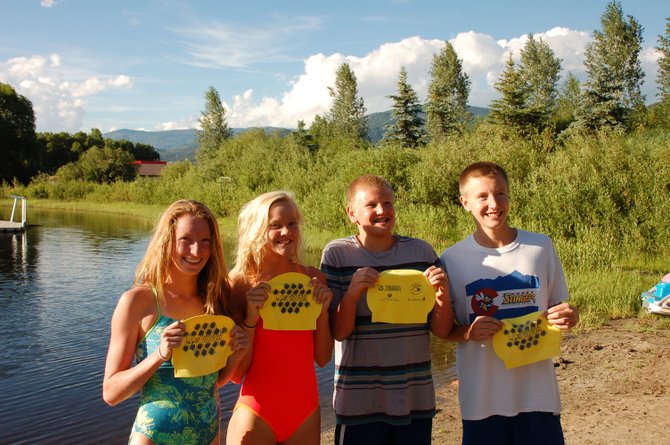 The first open-water swim event of the season went on Monday, drawing nearly 60 swimmers for a dip in Steamboat Springs' Bald Eagle Lake.
Samantha Terranova won the women's 1-mile race, and Frank Ruppel was tops among the men at that distance.
Avery Harrington was the top woman in the 1/2-mile race and Jack Strotbeck the fastest man.
The series, put on through the Old Town Hot Springs, returns Monday. Registration is available at the Old Town Hot Springs.
Pictured, from left, are Terranova, Harrington, Strotbeck and Ruppel.