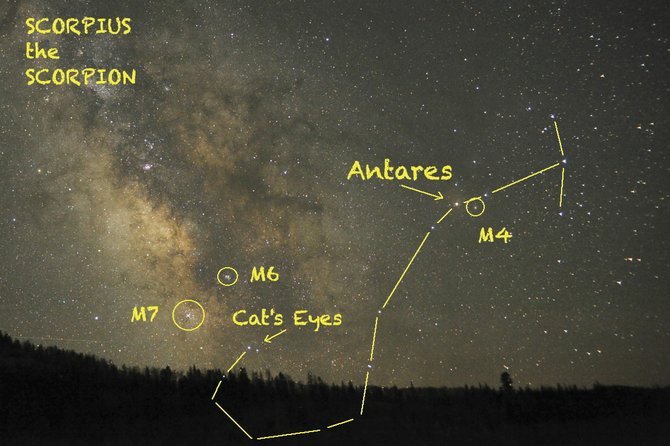 Look for the large fishhook-shaped pattern of Scorpius low in the southern sky on July evenings. His heart is marked by the red supergiant star Antares.
Stories this photo appears in:

There aren't many constellations that resemble the objects or creatures for which they are named. Scorpius, the Scorpion, is a delightful example of one that does.