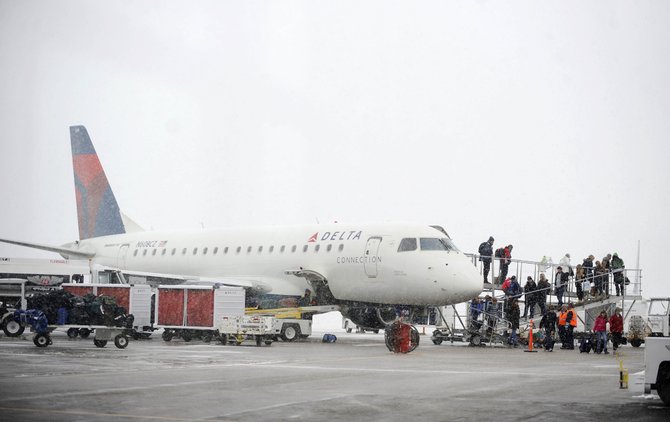 Passengers unload the Minneapolis Delta Connection flight Dec. 26 at Yampa Valley Regional Airport. Flights from Houston, Atlanta and Minneapolis were canceled Wednesday, but it was unclear whether the reason was heavy snow falling in the Yampa Valley.
Stories this photo appears in:

Airline flights destined for Yampa Valley Regional Airport on Wednesday were nearly 70 percent booked with 675 passengers, but about half of those travelers weren't going to make it to Steamboat after their flights were canceled.