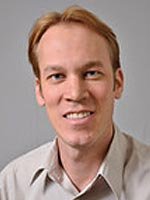 Brandon Owens
Stories this photo appears in:
It's amazing how much information we can extract from small bits of data. Take the sales tax collection data recently released by the city of Steamboat Springs, for example.
Yampa Valley Data Partners' new economic analyst wrote about the future of the region's energy production in the organization's April newsletter.
Brandon Owens is joining the nonprofit organization as an independent contractor and adviser on data projects and products, according to a news release.