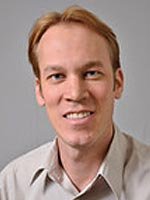 Brandon Owens
Stories this photo appears in:
Strong early season snowfall has resulted in a robust snow depth level in Steamboat to start the 2013-2014 ski season
The 2013 data reveals what local residents already know: When it comes to healthy living, Routt County is pretty darn good.
The government shutdown brings to mind questions about the role of government here in the Yampa Valley. How much money actually flows from government coffers into the pockets of Yampa Valley residents? And how important are these funds to local income levels?
By Brandon Owens/For the Steamboat Pilot & Today
October 5, 2013
A recent Yampa Valley Data Partners analysis of Yampa Valley Electricity Association data indicates that electricity use in the valley has continued to grow steadily throughout the past several years even while many other economic and social indicators moved down in the wake of the Great Recession.
By Brandon Owens/For the Steamboat Pilot & Today
August 31, 2013
The local labor market is on the mend. The Routt County unemployment rate in June was 6.6 percent. This is down from the rate of 7.7 percent in June 2012 but still well above the ultra-low rate of 2.2 percent experienced in March 2007.
The impact of the Great Recession on Routt County was widespread. There were visible signs of change such as falling real estate prices, declining retail sales and rising unemployment. However, the Yampa Valley also was affected in a less visible but potentially longer-lasting and more meaningful way. The recession accelerated a demographic transformation that already was underway.
By Brandon Owens/For the Steamboat Today
July 6, 2013
It's amazing how much information we can extract from small bits of data. Take the sales tax collection data recently released by the city of Steamboat Springs, for example.
Yampa Valley Data Partners' new economic analyst wrote about the future of the region's energy production in the organization's April newsletter.
Brandon Owens is joining the nonprofit organization as an independent contractor and adviser on data projects and products, according to a news release.