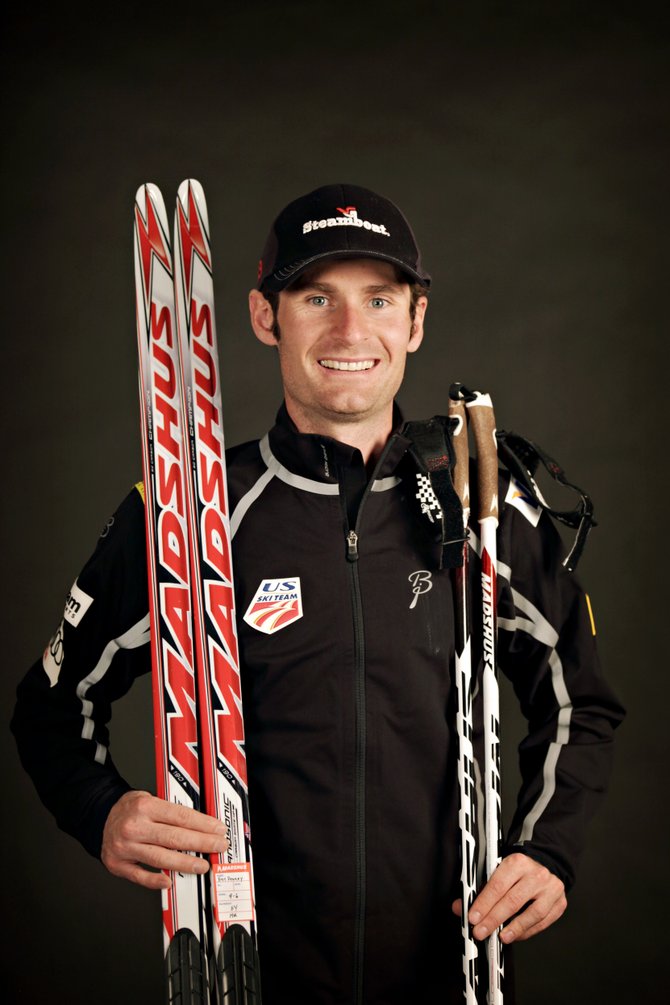 Bryan Fletcher
Stories this photo appears in:

Steamboat Springs' Bryan Fletcher won his first U.S. Nordic combined national championship Sunday with a strong showing in Lake Placid. Bryan held off his brother, Taylor Fletcher, who finished second.
The Nordic combined Olympic team was announced Wednesday and it included three native Steamboat Springs athletes.
Bryan Fletcher capped the best weekend of his season Sunday, finishing fifth in a three-part Nordic combined World Cup event in Seefeld, Austria.
Bryan Fletcher is poised to finish off his best weekend of Nordic combined World Cup action in a big way.
Bryan Fletcher followed up his top-20 finish in Saturday's World Cup Nordic combined competition with a top-10 placing on Sunday.
Bryan Fletcher and Billy Demong earned top 10 finishes at the Nordic combined World Cup event Sunday.
The U.S. Nordic combined Ski Team got a jolt Sunday as Bryan Fletcher and Todd Lodwick combined to finish 10th and 11th in Norway.
The Americans once again made up considerable differences in their overall scores at the World Cup's second Nordic combined competition Saturday. Steamboat's Bryan Fletcher paced all Americans with a 16th-place finish.
The Germans dominated a Sunday sprint relay event at a World Cup Nordic combined event in Lahti, Finland while the United States pair of Bryan Fletcher and Taylor Fletcher finished seventh.
Steamboat Springs Nordic combined skier Bryan Fletcher led the United States on Friday during the opening day of the Lahti Ski Games in Finland, matching his seventh-place finish from last year.
The competition was won by Jason Lamy Chappuis, of France, in a wild finish that saw the top four finishers cross the line within one-half second of one another.
Meet U.S. Nordic combined A Team members Billy Demong, Bryan Fletcher, Taylor Fletcher, Todd Lodwick and Johnny Spillane.