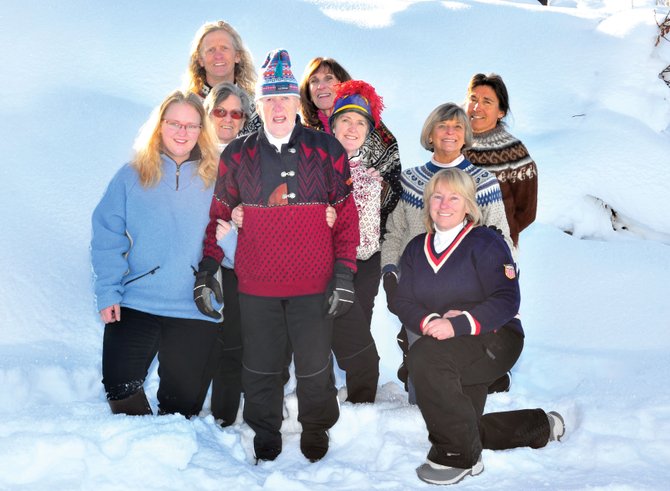 The staff of the Steamboat Ski Touring Center, Wiik family members and others involved with the 12th annual Ski For Women fundraiser pulled out their best sweaters to preview this year's event, which will take place Saturday and Sunday at the Ski Touring Center. Pictured, from left, are Kajsa Lindgren, Bitti Wiik, Doug Olson, Sven Wiik, Diane Moore, Birgetta Lindgren, Diane Holly, Betsy Chase and Betsy Frick.
Stories this photo appears in:

The annual fundraiser for Advocates Building Peaceful Communities is upping the ante with a two-day event this weekend.