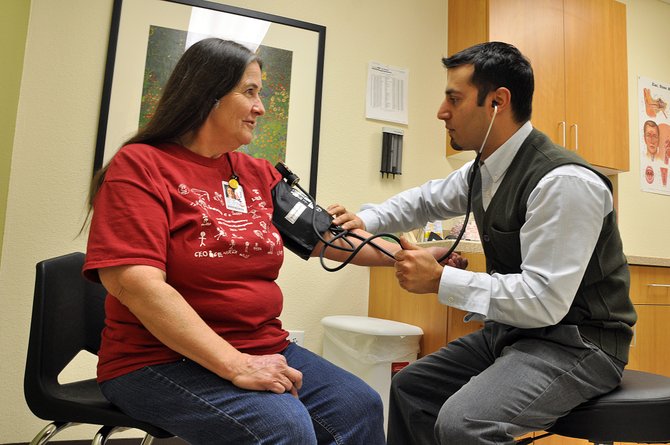 Clinician Milad Shah checks Soda Creek Elementary School custodian Joy Clark's blood pressure at the Steamboat Springs School District's new health clinic.
Stories this photo appears in:

The cost of health care continues to rise, and for some employers, solutions are needed to save the hundreds of thousands of dollars that are being sucked out of their budgets each year by rising premiums. It's often employees who shoulder much of the increased cost burden.