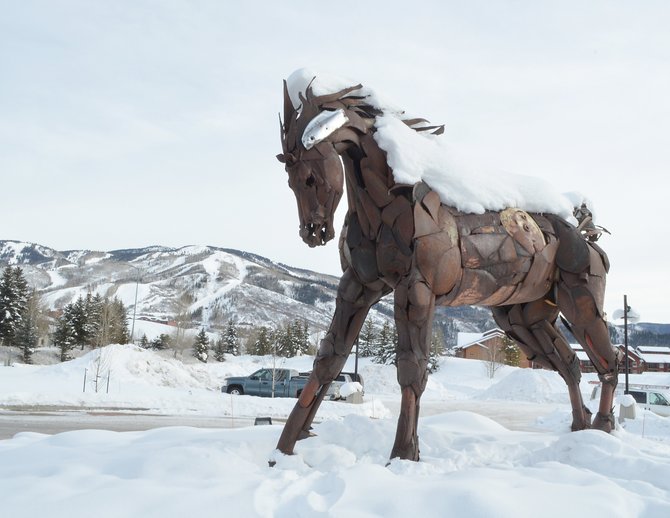 Wildhorse Marketplace owner Whitney Ward is researching options for expanding the commercial center into a parcel beyond the horse statue in the traffic roundabout. Ward already holds a final development permit from the city of Steamboat Springs but could choose to return to the city approval process in order to reconfigure the buildings.
Stories this photo appears in:

Changes are afoot at Wildhorse Meadows, a residential development near the Meadows Parking Lot, and Wildhorse Marketplace, a separate commercial development farther south on Mount Werner Road. One of the results could be more than 12,000 square feet of new office space.