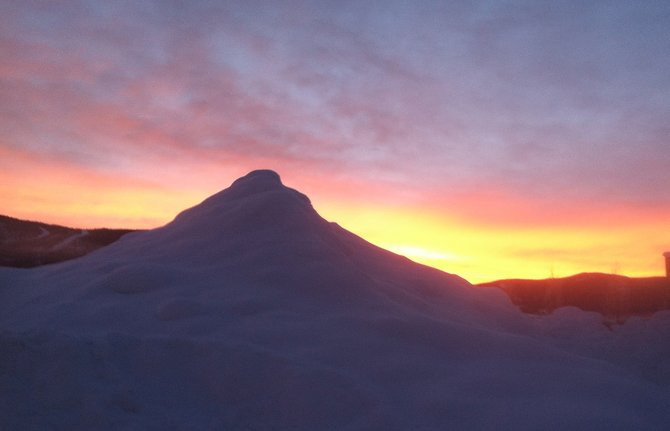 The sun rose behind a small mountain of snow in a parking lot near the Steamboat Ski Area on Thursday morning. Several weather forecasters predict Steamboat will see varying amounts of new snow beginning after midnight and continuing through Friday night. Estimates range from 8 to 16 inches of new snow on the ski trails by Saturday morning.
Stories this photo appears in:

Meteorologist Mike Weissbluth is bullish on the storm and predicts that by Saturday morning, Steamboat Ski Area could be blanketed with 8 to 16 inches of fresh snow.