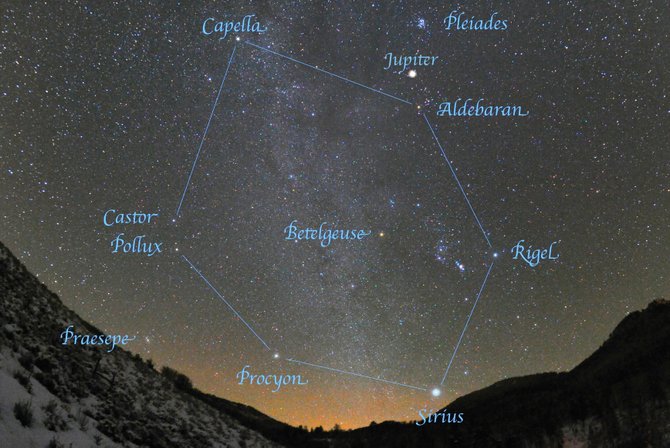 Look for the eight bright stars of the Winter Hexagon, plus the planet Jupiter, high in the southeastern sky at about 8 p.m. local time on cold, January evenings.
Stories this photo appears in:

At about 8 p.m. on cold January evenings, you can spot the Winter Hexagon of stars. It spotlights eight of the 20 brightest stars in Earthly skies — and five of these are in the top 10: Sirius, Capella, Rigel, Procyon and Betelgeuse.
January 7, 2013 9:59 p.m.