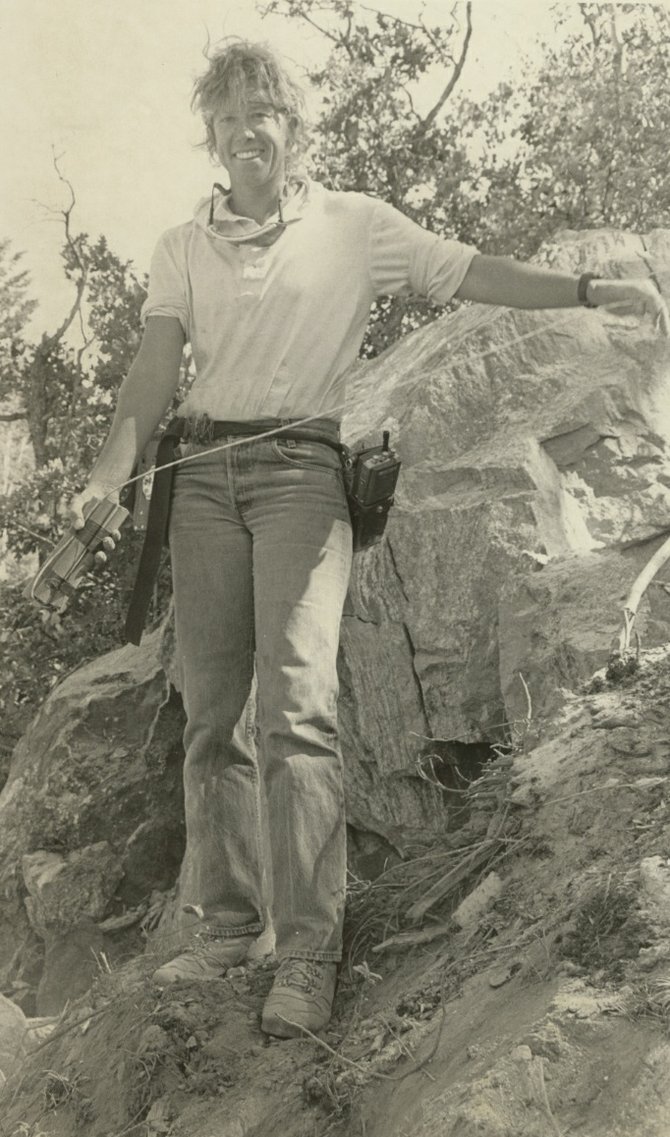 Marti Irish in summer 1988.
Stories this photo appears in:

Marti Irish and crew spent summers at the ski area going through pounds of explosives
From the very beginning, Marti Irish and David Crisler had a little extra kaboom in their relationship. Crisler was in charge of the blasting crew on Mount Werner in 1979, when Irish, itching to ditch her desk job, signed on to the original Beaver Crew of seven women who spent their summers clearing the ski trails of brush.