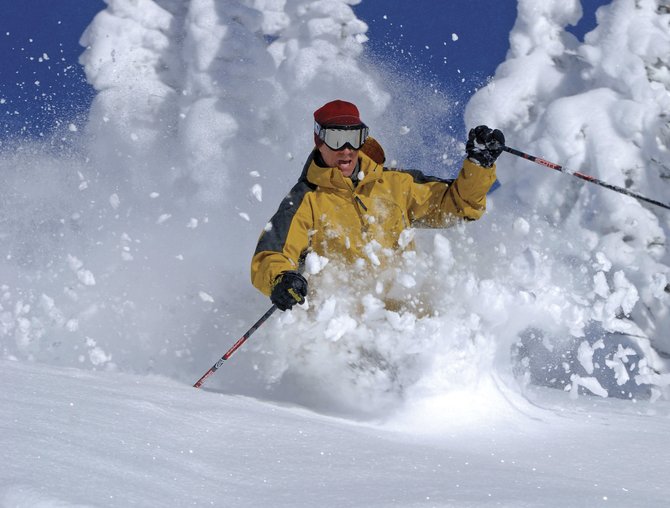 Tom Barr skis at Steamboat Ski Area.

Stories this photo appears in:

In many ways, the first 50 years of Steamboat Ski Area can be distilled to a collection of memorable days spent skiing deep powder. Glorious days spent carving up perfectly packed snow in the sunshine are uplifting, but aren't the days that find a permanent place in the frontal cortex of our brains the really big powder days?