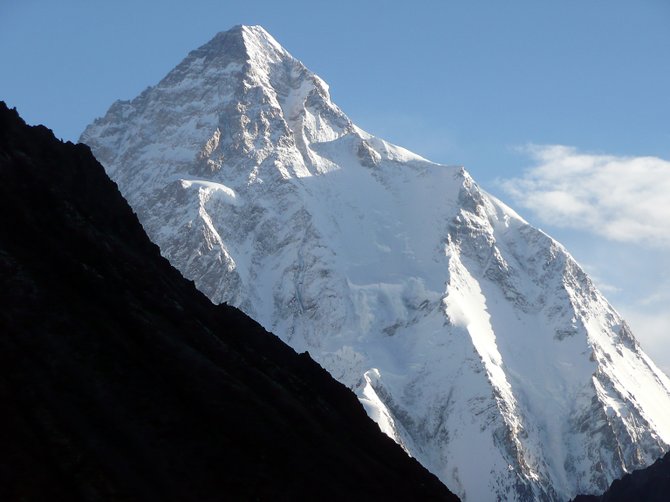 K2 as seen from Concordia glacier in Pakistan. Steamboat Springs' Dr. Eric Meyer traveled to climb K2 in summer 2008 and was on the mountain when falls and avalanches claimed 11 lives. K2 is the second-tallest mountain in the world, but it is considered the most difficult to climb. It has claimed nearly one life for every three who have reached its summit.
Stories this photo appears in:

"The Summit," a film about a climbing expedition gone wrong on K2, features Steamboat's Eric Meyer and is screening at the Sundance Film Festival.