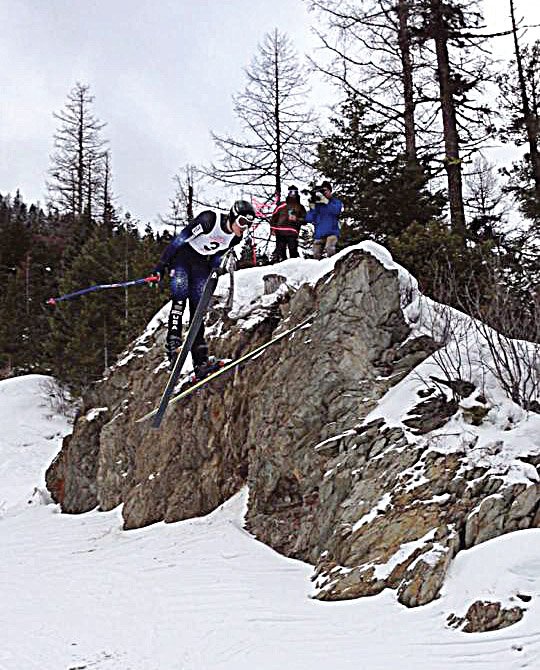 Gelande jumper Marsh Gooding takes flight in last weekend's Snowbowl Cup in Missoula, Mont. He won the event.
Stories this photo appears in:

Marsh Gooding soared to the top spot at the Snowbowl Cup last weekend near Missoula, Mont., marking the first time a Steamboat Springs Gelande jumper has won the event.