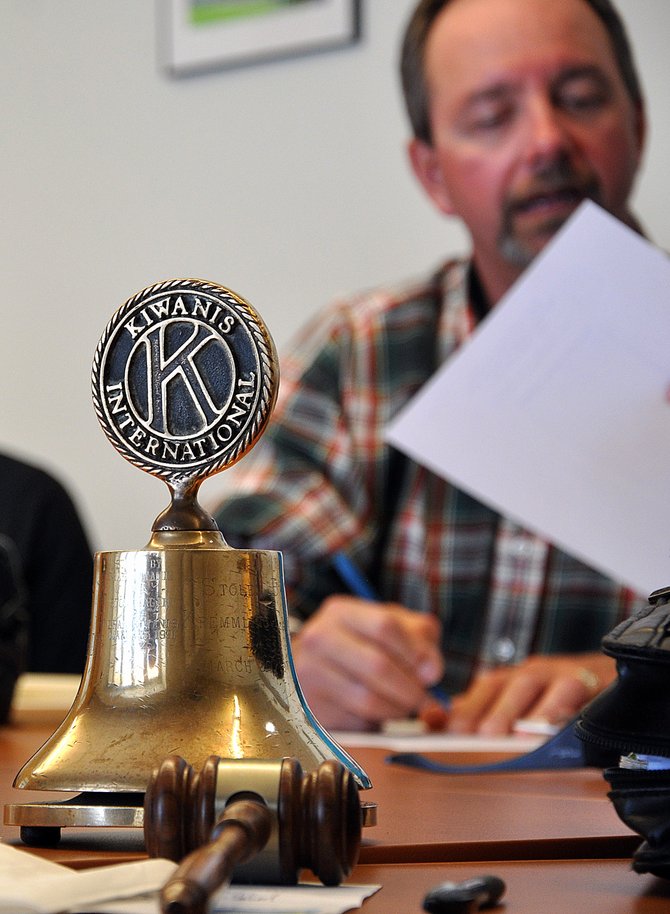 Steamboat Kiwanis Club member Bob Kauffmann talks Tuesday with other club members at a meeting. The local club will mark its 65th anniversary Friday.
Stories this photo appears in:

The Steamboat Kiwanis Club almost didn't make it to its 65th anniversary this week. When the club's membership dwindled below 15 volunteers last year, some members questioned whether the group could carry on.