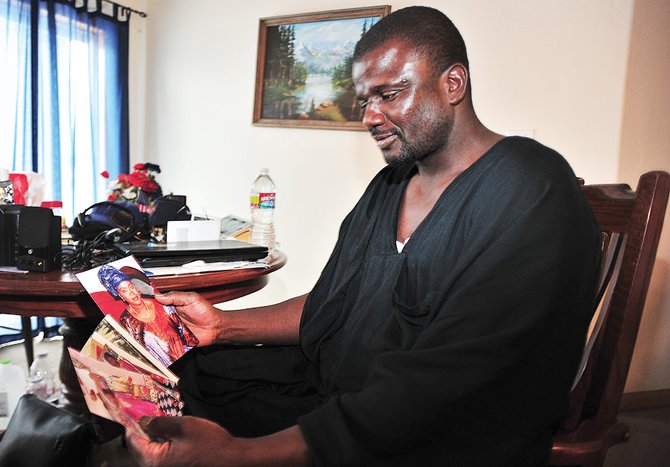 Mamadou Niass looks at pictures of his family members still living in Africa. He said he hopes to return someday to Mauritania to see his extended family and visit the village that once was his home.

Stories this photo appears in:

Profiles of West African immigrants living and working in Steamboat Springs.