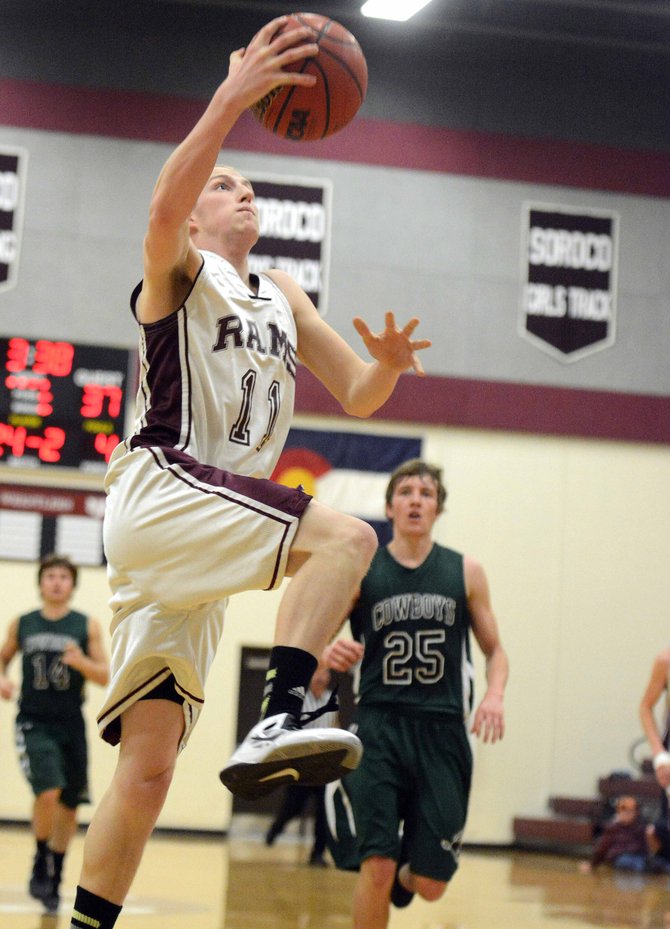 Soroco senior AJ Anderson goes up for a layup Friday in the fourth quarter against Plateau Valley. The Rams were knotted in a tight game through halftime but exploded in the third and fourth quarters to take the win.
Stories this photo appears in:
The Soroco High School boys basketball team played a lackluster half, a great quarter and a good quarter, and that all added up to enough for a win against Plateau Valley, 59-46.
February 16, 2013 8:02 p.m.