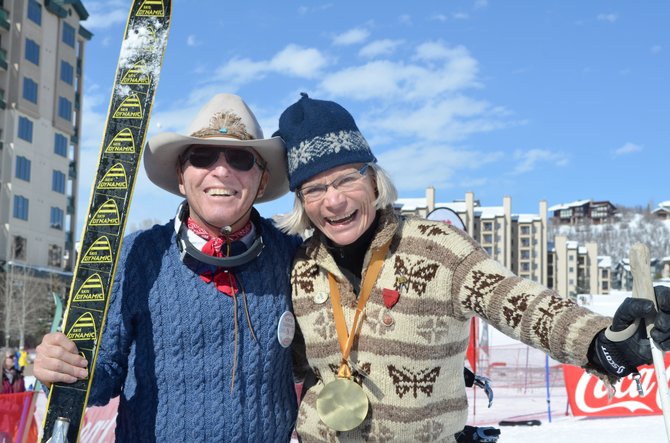 Billy Kidd and Tammie Bowes Delaney congratulate each other after Friday's Winter Carnival vintage ski race on Stampede trail at Steamboat Ski Area. Kidd's Dynamic skis are the same pair he raced on at the 1970 World Championships in Val Gardena, Italy, to win a bronze medal in slalom and a gold in the combined event.
Stories this photo appears in:

Billy Kidd skied Friday in his 1970 Dynamic race skis — the very pair he used to win bronze and gold medals at the World Championships that year in Val Gardena, Italy. Unfortunately for Kidd, the wax was 43 years old.