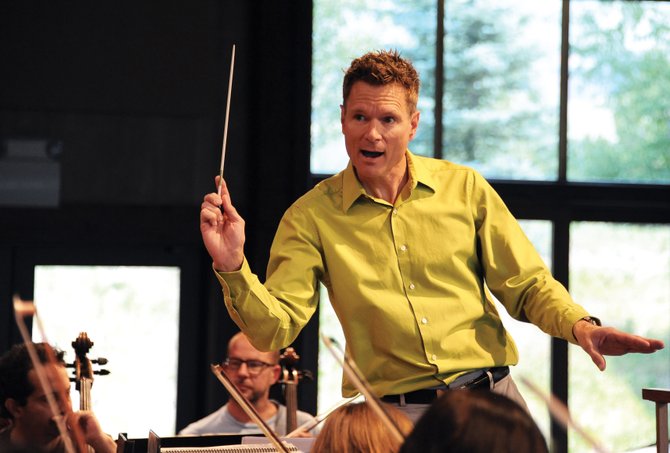 Steamboat Symphony Orchestra Music Director Ernest Richardson conducts a rehearsal in 2011. The orchestra closes out its season with a Steamboat heritage concert at 5:30 p.m. Sunday at Strings Music Pavilion.
Stories this photo appears in:

To this day, Nelson Carmichael said he's impressed with the talent, determination and focus that it takes classical musicians to learn and perfect a piece of music.