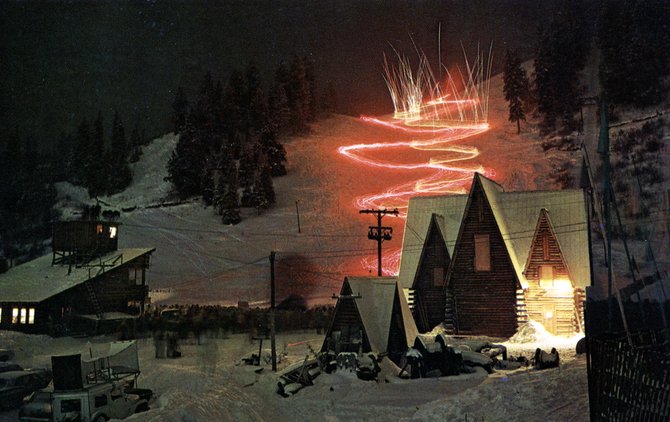 The 1960 Winter Carnival concluded with a night show with hundreds of skiers coming down the slope in the dark in various patterns with different kinds of flares and fireworks. This year's Night Extravaganza is at 7 p.m. Saturday with a fireworks show, the Lighted Man and torchlight parades.
Stories this photo appears in:

To celebrate the 100th Winter Carnival, nearly every part of this year's Night Extravaganza has received an upgrade, including the fireworks show.