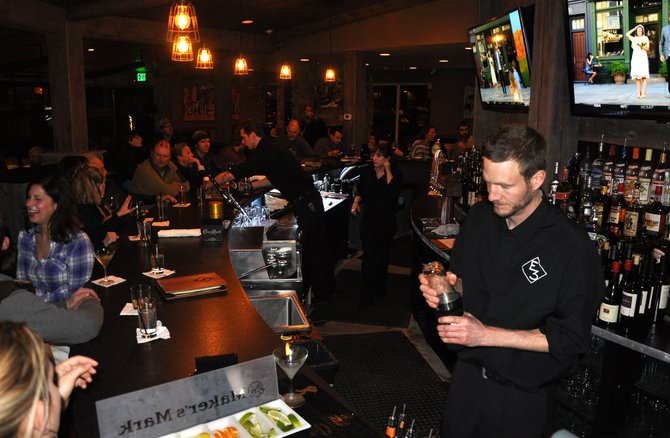 Bartenders make drinks for a big crowd on opening night at the new E3 Chophouse in downtown Steamboat Springs.
Stories this photo appears in:

If downtown Steamboat Springs seems like a scene out of a Christmas special this winter, it owes itself to a recent restaurant renaissance making it more vibrant than ever...
November 24, 2014 11:09 a.m.

A look at liquor license activity in Steamboat Springs since 2006 shows Steamboat is seeing a shuffling of restaurants on a level it hasn't seen in many years.

Steamboat Springs' newest and most heralded steakhouse had a soft opening Sunday night at its heavily renovated Yampa Street location.
December 30, 2013 7:42 p.m.