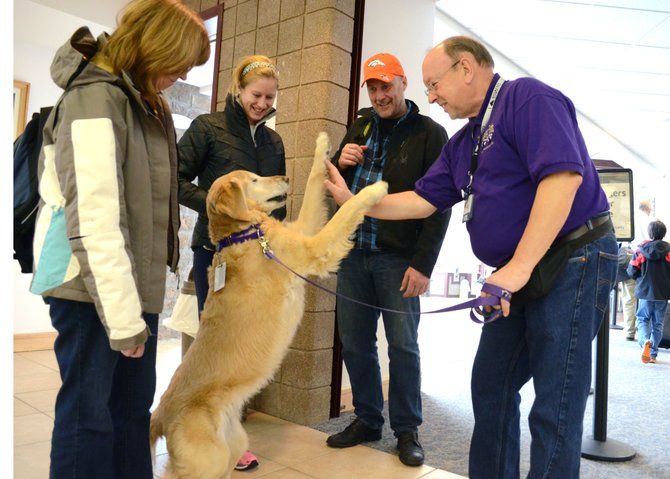 Bingo gets a few high-fives from her owner Jim Stimson, right, as the Ramstad family gets ready to board their plane and head back to Philadelphia on Sunday.
Stories this photo appears in:
Heeling Friends, a local nonprofit organization using dogs to ease pressure in high-stress situations, is trying out a new thing, greeting tourists coming in and out of the Yampa Valley Regional Airport.
December 29, 2013 5:20 p.m.