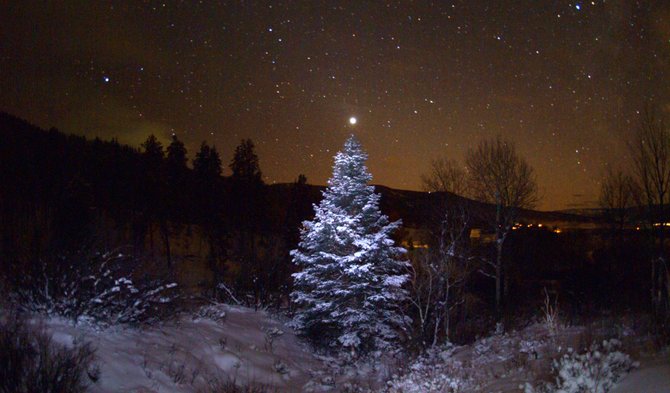 The legendary Star of Bethlehem might have been a rare alignment involving the two brightest planets, Venus and Jupiter. In this image, taken on Dec. 14, 2008, Venus appears to top a snow-covered evergreen tree in Stagecoach.
Stories this photo appears in:

For centuries, astronomers have wondered about the nature of this Star of Bethlehem. Was it a one-time supernatural event, never seen before and never seen since?
December 23, 2013 8:49 a.m.