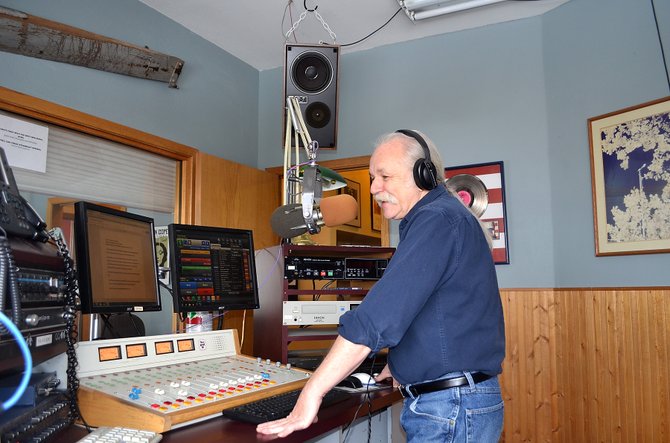 Kip Strean holds down the 6 a.m. to noon shift on KQZR, sprinkling real-life rock 'n' roll anecdotes in with hand-picked classic rock. Strean rises by 5 a.m. most days, not an easy feat for a one-time touring rock musician.
Stories this photo appears in:

Rising before dawn and preparing for work does not come naturally to an old '60s rocker. But Kip Strean and his Australian shepherd mix, Sox, usually are up by 5 a.m., sometimes not until 5:30 a.m., to rub the sleep out of their eyes and make the 10-minute walk to the studios of KQZR radio, The Reel 97.3.