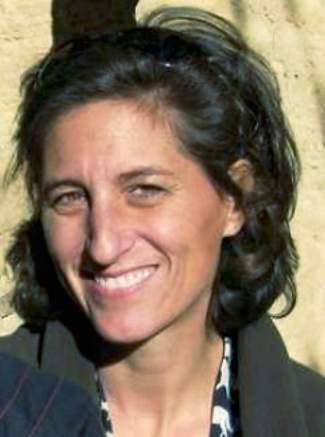 Melanie Sturm
Stories this photo appears in:
"All the great inspiring leaders and organizations … think, act and communicate the exact same way … opposite to everyone else," Simon Sinek revealed in his famous TED talk. They "start with why they do what they do." Consider how these transformational whys moved masses to Think Again
By Melanie Sturm/For Steamboat Pilot & Today
January 30, 2016
Ancient Talmudic wisdom teaches that whoever destroys a soul, destroys an entire world. So it's understandable that in unveiling heightened gun control measures last week before an audience of shooting victims' relatives, President Obama shed tears.
By Melanie Sturm/For Steamboat Pilot & Today
January 16, 2016
Amid unending political horserace punditry — who's up, who's down in the wake of Supreme Court rulings, Congress' Trade Promotion votes,
By Melanie L. Sturm/For the Steamboat Pilot & Today
July 4, 2015
As if living with cancer-induced anxiety weren't enough, many Sloan-Kettering patients must think again about their treatment, since the cancer center is among many prominent hospitals no longer "in network" for most Obamacare-compliant insurance plans.
By Melanie Sturm/For the Steamboat Today
December 11, 2013