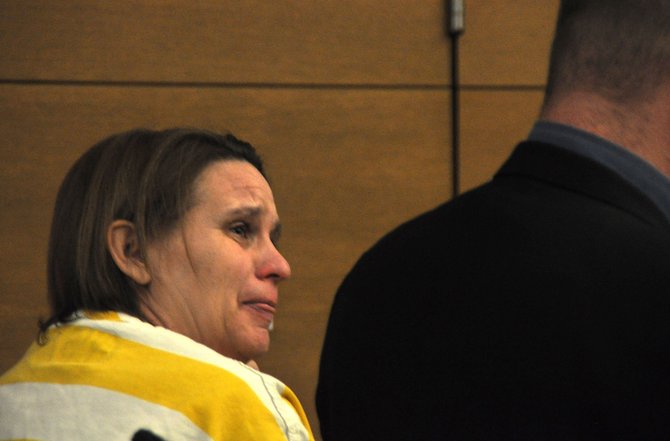 Lisa Lesyshen, accused of murdering her 9-year-old son, Asher, cries Nov. 13 during a preliminary hearing in Denver.
Stories this photo appears in:
Lisa Lesyshen, the Routt County woman who is accused of shooting and killing her 9-year-old son in May 2013, is expected to plead guilty Monday.
During a hearing Friday, Judge Michael O'Hara set the trial to begin Sept. 29.

Routt County District Attorney Brett Barkey announced Tuesday that he will not pursue the death penalty against Lisa Lesyshen, the woman accused of killing her 9-year-old son, Asher Lesyshen-Kirlan.

Lisa Lesyshen is scheduled to enter a plea during her arraignment Dec. 20, but her attorney, public defender Scott Troxell, is asking that the arraignment be delayed.