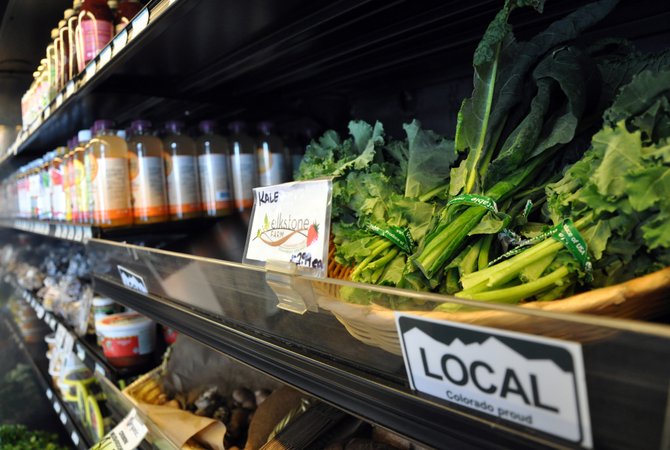 Fresh Kale from Strawberry Park is proudly displayed on a shelf at Bamboo Market in downtown Steamboat Springs. The city and several community organizations are talking about the possibility of creating a local food and product processing hub at the vacant TIC campus.
Stories this photo appears in:
Casey Earp, an economic development Intern for the city of Steamboat Springs, acknowledges the idea is "pie in the sky," but he's hopeful community groups can come together and boost the local food market regardless.