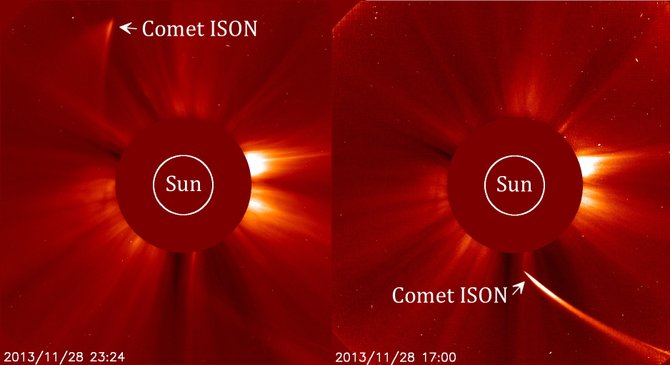 Although invisible from Earth, Comet ISON's daring dart at the Sun was captured by NASA's orbiting Solar and Heliospheric Observatory (SOHO) on Thanksgiving Day. The image at right shows Comet ISON as it approached the Sun, still looking like a comet. The image at left was made six hours later and the puff of smoke that appeared soon dissipated into space. Comet ISON did not survive.
Stories this photo appears in:

Comet ISON 2012 S1 made its death-defying plunge into the sun's atmosphere on Thanksgiving Day, and the sun won.
December 2, 2013 2:06 p.m.