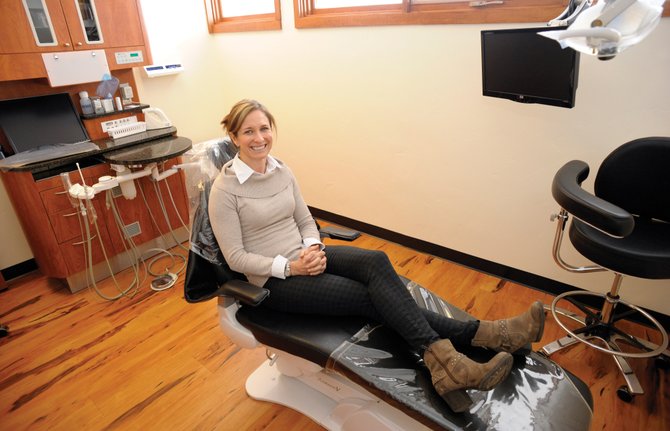 Sunshine Owens said she never dreamed of becoming a dentist, but she opened a successful practice in Steamboat Springs a few years back, and her children are continuing the Steamboat Springs Winter Sports Club tradition.
Stories this photo appears in:

Sunshine Owens landed in Steamboat Springs in the mid-1990s after searching the country for a place that offered top-level ski training and a true high school experience. Once she arrived in Steamboat, Owens quickly discovered that being part of the Winter Sports Club was about a lot more than skiing.