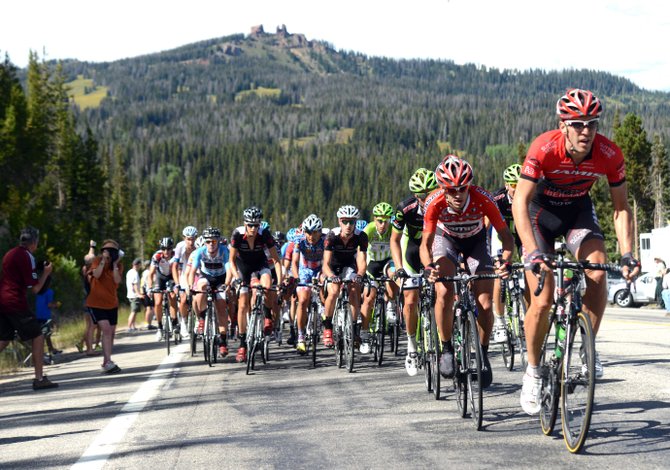 The peloton works its way up underneath Rabbit Ears Peak on Wednesday near the end of Stage 3 of the USA Pro Challenge. Hundreds greeted the riders on the pass and thousands more waited in Steamboat Springs. As they biked up, the peloton were trying to cut into the lead built by Jens Voigt and a pack of four other breakaway riders.
Stories this photo appears in:

USA Pro Challenge CEO Shawn Hunter said Steamboat's hosting of a start and a finish in 2011 and again this year might serve as a model for the race in the future.
August 22, 2013 4:59 p.m.