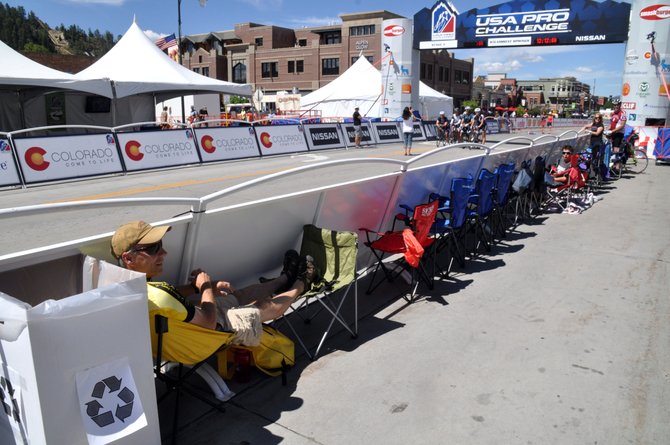 Mike Cruse lounges around at noon to safeguard his prime spot to watch the USA Pro Challenge finish in downtown Steamboat Springs. Fans started camping out at the finish line as early as 8:30 a.m. prior to the expected finish time of 4:45 p.m.
Stories this photo appears in:

Before the day is over, Paula Taylor and her sister Cheryl Leschig will have camped out for more than eight hours right next to USA Pro Challenge finish line in downtown Steamboat Springs to see just a few seconds of excitement.