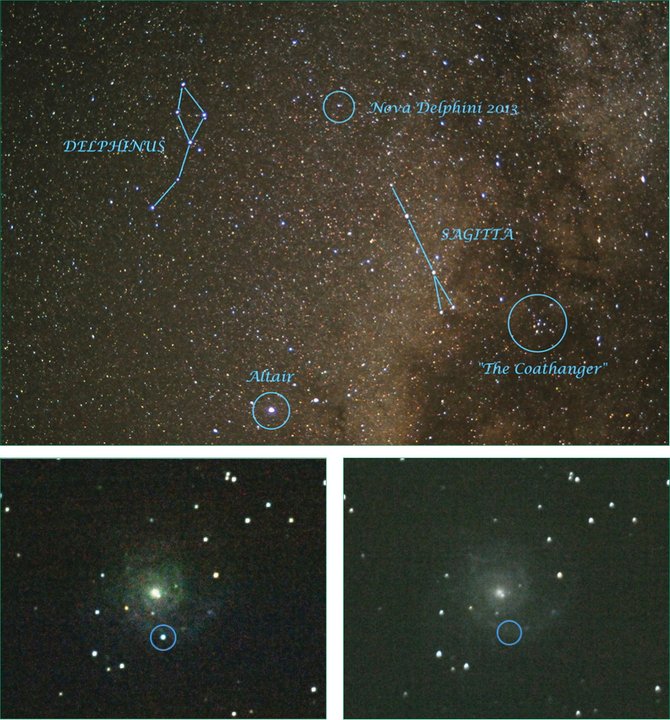 Top: Nova Delphinus 2013 is visible in the early evening sky near the constellation Delphinus. Sagitta, the arrow constellation, points it out for us.
Bottom left: Supernova 2013EJ, in the galaxy M74, requires a medium-sized telescope to see and is well worth the effort.
Bottom right: M74 is pictured before the supernova. It is in the Pisces constellation and is best seen after midnight.
Stories this photo appears in:

Friday morning was a remarkable morning and unique to my 50-plus years of stargazing. Two "new" stars were visible in the sky at one time, a nova and a supernova.
August 20, 2013 3:44 p.m.