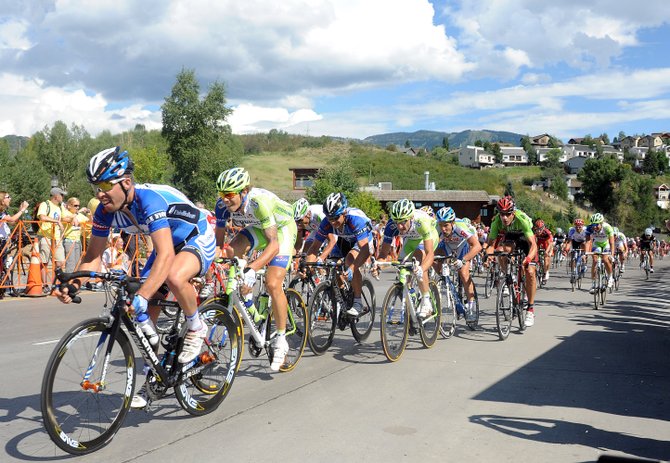 Teams jockey to get their sprinters into position as the lead elements of the peleton thunder into Steamboat Springs in 2011 near the finish line for the fourth stage of the USA Pro Cycling Challenge. This year's is expected to finish at about 4:45 p.m. Wednesday in downtown Steamboat.
Stories this photo appears in:

If all you know about bike races is that the first one across the finish line wins, don't worry. Here's a guide to help you know what your friends are talking about and what to look for as you line the race route for Wednesday's third stage of the USA Pro Challenge.
August 20, 2013 2:11 p.m.