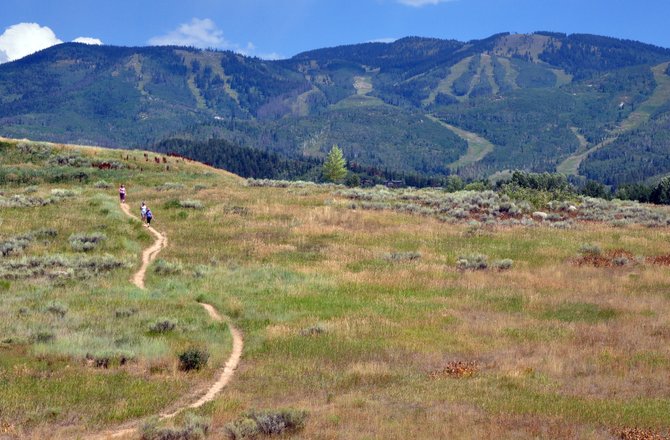 Hikers descend on a path at Rita Valentine Park near Longview Circle and Hilltop Parkway. The city of Steamboat Springs was eying a 3-acre parcel of the park directly across the street from Mill Run Court as the potential site of a new police station.
Stories this photo appears in:

Some potential interference from power lines, a special election and weeks of sharp criticism from the community have caused the city of Steamboat Springs to decide not to pursue building a new police station at Rita Valentine Park.

Four members of the Steamboat Springs City Council on Tuesday night were split as to whether the plan should remain one of four possible building sites they will consider next month for the facility.

Public Safety Director Joel Rae said the city-owned site, which is near the intersection of Longview Circle and Hilltop Parkway, is at the top of the city's list of potential building sites because it is centrally located and carries no land cost.